#90SecondsWith: Sir Richard Branson (UPDATE)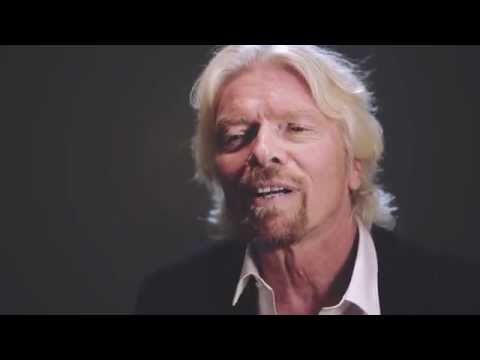 UPDATE: Sir Richard Branson released a book this week, "The Virgin Way: Everything I know About Leadership," which chronicles his career and tracks his entrepreneurial journey. 
In England during the late '60s, Eve Branson found a necklace and turned it over to the police. When it went unclaimed, she sold it for the equivalent of $500. The modest sum would provide the seed money for her enterprising teenage son, Richard, to launch a student magazine.
Today, Sir Richard Branson's current net worth sits at $5 billion. 
"You only often need a tiny amount of money to get going," Branson tells Free Enterprise in a #90SecondsWith video, during which he discusses his latest venture as well what essential item is always in his carry-on.
Now the founder of the Virgin Group empire — with more than 400 businesses involved in everything from airlines to mobile phones — is giving aspiring entrepreneurs their own shot at success.
His latest venture, Virgin StartUp, is a not-for-profit organization that works alongside the British government to connect local entrepreneurs with funding, mentors, and the other resources they need to launch a venture.
"To be able to get a loan from the government, I think, will ultimately transform the British economy," says Branson.  "And I think America could learn from this."